Arenui Liveaboard Indonesia
ARENUI IN INDONESIA
/diveimages/720782975f094295384ba415adf6f14875f8ca1d7ecb1e.jpg
/diveimages/960560c8ad17c7c06bcae77c94166b2254ce733c97c7.jpg
/diveimages/996306172ba5f2ecc3e9d00ddc22ee43a96e3528aeb276.jpg
/diveimages/986807f8c2ad02b1bb84f39458e496a2986a2b66896146.JPG
/diveimages/519479dfb9e387a97a1001c5d00756ed995acdbbe3915b.jpg
/diveimages/79403cbb3aa67a039a8e722f301706a87dd6914ae0b59.JPG
/diveimages/75207678880d6fd28cdada370aefacd43b9333af0af579.jpg
/diveimages/1066089f00cbcbf1269ffe042b4d8992d4413fca88858e.jpg
/diveimages/61935580f055f4c4b10c508f61e18eb88313db11da4234.jpg
/diveimages/175529f9a79d1997ed261e5f5ca05845531793ac5b4142.jpg
/diveimages/829705426062433d9c8f84fea73afa1203d612fe433152.jpg
/diveimages/6855698cfdbbe03c1ce9f9c34b69078f97b28c0398151d.jpg
/diveimages/627518da17688301526e21bef0377aa2aca7aa760fbee7.jpg
/diveimages/3352236899b73e1bb3caa83c71bef96cf20d851c7accb8.jpg
Overview of Arenui
Work on Arenui started in South Sulawesi in 2007. A traditional phinisi construction this two-masted sailing vessel is anything but standard. Twelve different hardwoods were used in her construction and her owners are proud to say that 70% came from recycled sources. Intimate but roomy, the Arenui is herself a work of art with intricate wooden detailing and decorative touches. There is no compromise on the comforts and little added extras you might expect from a luxury hotel ashore. To ensure that guests have a unique dive holiday experience, and to live up to the tag 'The Boutique Liveaboard', the owners and crew of Arenui pay particular attention to detail. The crew to guest ration is higher than virtually any other liveaboard worldwide to ensure that this high level of service can be provided in a relaxed and friendly manner.
Accommodation aboard Arenui
Arenui's
eight spacious cabins start from 17 meters square, stylishly decorated and furnished each to a different theme with handicrafts from the Indonesian provinces. The
Arenui
can accommodate a maximum of 16 guests with private en-suite facilities and individually controlled air conditioning. Facilities also include a
minibar
and safety deposit box.
Located on the upper deck are the two master-suites, Rama and
Shinta
, with a king-size bed and a separate salon area which offers privacy with comfort. On this deck are also the twin bedded
Barong
and
Ganesh
. On the lower deck there are the four deluxe cabins,
Garuda
,
Legong
,
Toraja
and
Dayak
, with the option to accommodate 2 adults and an older child.
The large saloon and dining area has two LCD screens for showing movies, slide shows and for the dive guides to use in dive briefings. In addition, there is an iMac workstation (equipped with both windows and mac operating systems and software), 2 charging stations with shelves for storing your equipment.
Arenui
has 2 areas to the upper deck. The Sky restaurant, for al fresco dining, and Sky lounge with day-beds and benches each fitted with high-quality, thick mattresses. Its here that you can star gaze with the telescope or take a relaxing post dive massage.
Drink & Dine
In the dining area is a large counter where the crew lay out tasty snacks with tea and coffee facilities. Below this you'll find well-stocked wine fridges, as well as cold soft drinks and juices. This is also where the buffet meals are set out with new taste experiences. Internationally trained chefs prepare plentiful, fresh ingredients and add their own touch of magic, drawing inspiration from local and international cuisine. In addition to the mouth-watering buffet spreads, there are a la carte options.
If you have a favorite snack feel free to bring it with you as availability may be limited locally. For any special dietary requests, such as vegetarian meals, please inform us at time of booking and mention it to the crew on boarding
Arenui
.
Beer, wine and spirits, along with carbonated mixers, are charged for onboard. Your dive guides will not allow you to dive after consuming alcohol or while still under its influence as alcohol impairs judgment and increases your risk of decompression sickness.
Technical Specification
Built: 2007
Length: 43 m
Engines: Mitsubishi marine 10 cylinders 440 HP
Generators: 1 x Mitsubishi 60 KW ~ 1 x Mitsubishi 20 KW
Compressor:
2 Bauer Mariner,
Nitrox
membrane system available
Fresh Water Capacity: 10,000 liter + desalination unit (capacity 7,000 liters per day)
Construction Material: Wood
Max of guests: 16
Number of cabins: 8
Number of Crew: 22
Safety Equipment includes : Life rafts; 2 x 8 meter dinghies; VHF & SSB radio; Global Positioning System (GPS); Radar; Echo sounder; Satellite telephone; Mobile telephone and satellite internet access; Complete first-aid kit; Oxygen kit; Life jackets in each cabin; Smoke detectors and extinguishers
Diving Facilities
Up to 4 dives are arranged daily depending on itinerary. Between May and October
Arenui
sails the
Komodo
National Park area, taking in dive sites and landscapes from Bali right across to Flores and
Alor
. In November
Arenui
moves to
Ambon
in
Maluku
and the Spice Islands in the
Banda
Sea, working her way around to Raja
Ampat
and Western Papua diving there until April.
Diving Facilities includes: 4 dive guides and 1 dive instructor. Nitrox
Divers are required to carry a Surface Marker Buoys (
SMB
) in addition to a whistle, air horn or other appropriate auditory signaling device. Dive light, emergency strobe or other appropriate visual signaling device is required for night dives.
Liveaboards Departures
Sorry, there are no set liveaboard departures at this time. Please call us to check as we can sometimes open a new departure date on a request basis.
Speak to an Expert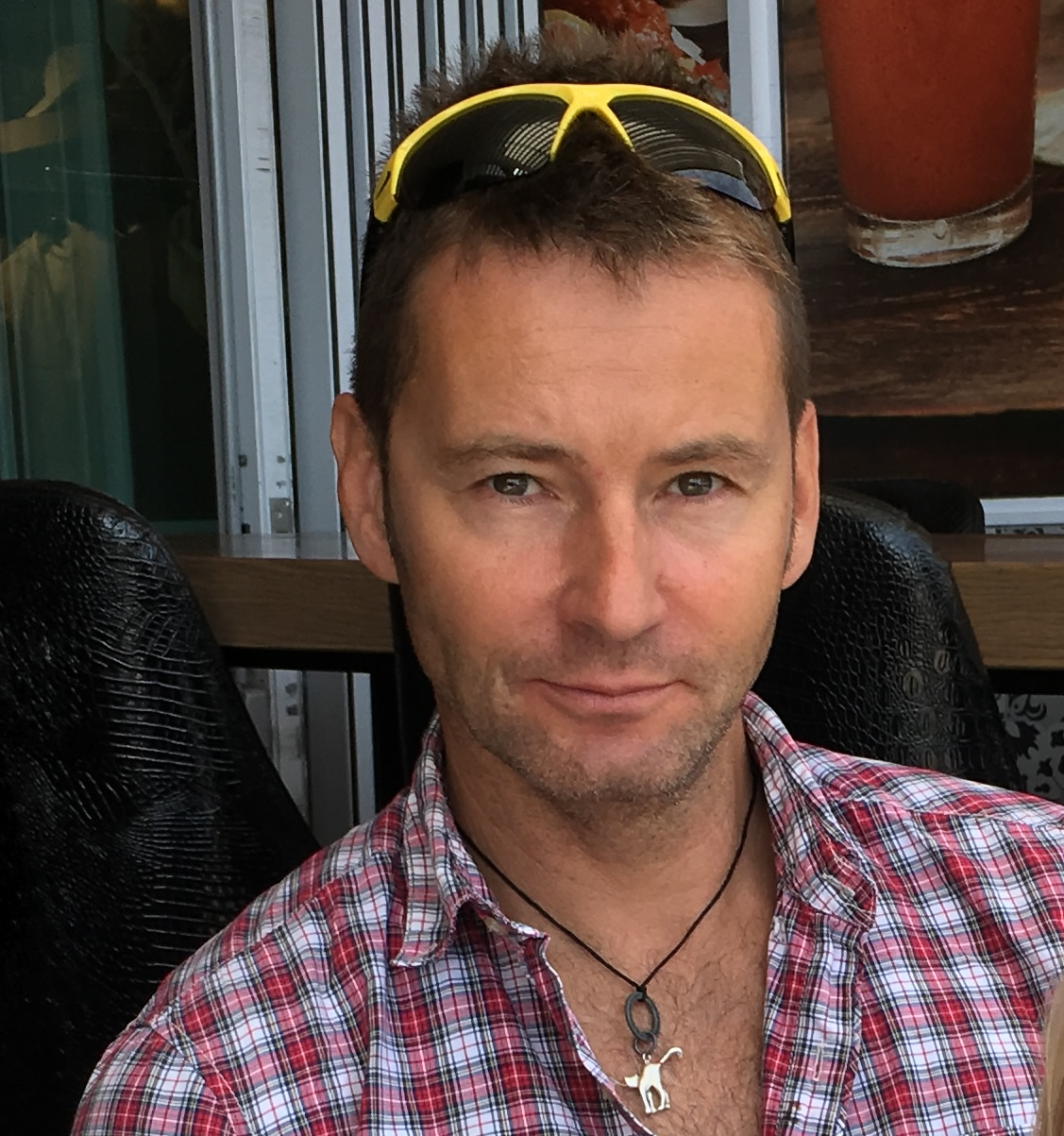 Got a question? Contact our travel experts for a detailed quote to match your holiday requirements. Phone, email, or live chat - or we can even call you back!
0044 (0) 1273 921 001
SEND AN ENQUIRY >